Seasoned. Knowledgeable. Dedicated.
PRAXEIS is led by seasoned, knowledgeable and dedicated professionals with decades of experience in all facets of community development and operations. With a focused, client-centered approach to doing business, our principals can guide you through the entire development continuum.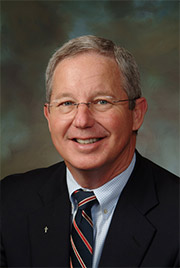 James W. Cater, Jr.
President & CEO
jcater@praxeis.com
Jim Cater, President and CEO of PRAXEIS, guides the alignment of strategy, personnel and execution of services related to the development, marketing and management of senior-living communities. As the leader of the organization, Mr. Cater assures the occurrence of conversations that are critical to motivating and empowering the PRAXEIS team to continuously meet and exceed the valid expectations of its stakeholders.
Mr. Cater draws on nearly 40 years of experience in the senior-living industry. His servant leadership began with one of the nation's largest, faith-based, senior-living organizations as a facility administrator and then as CEO of the organization. Prior to starting the company that evolved into PRAXEIS, he was Senior Vice President of an investment banking firm, helping that company become the nation's leader in providing lower-cost capital financing for start-up senior-living communities. But beyond the finance side of the industry, Mr. Cater believed that such communities had lost track of the importance that meaning and purpose plays in the lives of older adults. In founding PRAXEIS, he added development, marketing and management services and committed to building a new "brand" of community – the Life Fulfilling Community®.
Mr. Cater earned his Bachelor of Science degree from Texas A&M and his Master of Science from the University of North Texas, from whom he received the 2008 Applied Gerontology Distinguished Alumnus Award. The Florida Association of Homes and Services for the Aging has honored him with their Distinguished Service Award for his role in drafting model Florida legislation to protect both the assets and security of those choosing a continuing care retirement community as their home.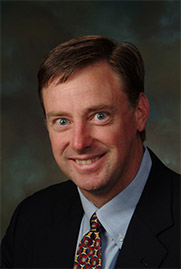 Jonathan A. Corbin
Executive Vice President
jcorbin@praxeis.com
As Executive Vice President for PRAXEIS, Jonathan Corbin oversees development and financial activities for the corporation. He exercises administrative authority over projects for the company relating to development timelines and budgets, community design, program planning, construction, and community financial feasibility. In addition, Mr. Corbin serves as a community representative to prospective members, affiliated sponsors and owners during the development and construction periods.
Mr. Corbin is extensively involved in community site selection, land due diligence and land negotiations. In addition, he works extensively with the PRAXEIS marketing team and the community board of directors on architectural design, program planning, financial feasibility and establishment of the community member fee structure to ensure the community meets the standards set by PRAXEIS.
Mr. Corbin also served as an Executive Vice President of FORCE Financial, LLC, a founding company of PRAXEIS. During his tenure with FORCE Financial, he was involved in over $1 billion in financings for retirement communities and has utilized financing structures that include conventional financing, credit-enhanced variable rate demand bonds, and rated and non-rated fixed rate bonds. Prior to joining PRAXEIS and FORCE Financial, Mr. Corbin worked with the Continuing Care Finance Group at Underwood Neuhaus & Co., Inc.
Mr. Corbin holds a Bachelor of Science degree in Finance and a Master of Science degree in Business Administration from Jacksonville University.